Just outside Tahrir Square, members of Egyptian security services embrace moments after the military deposed Mohammed Morsi and installed Gen. Abdel Fattah el-Sisi as president.
Protesters march through the Dokki neighborhood of Cairo.
Scarred pavement just days after a car bomb detonation in the southern suburbs of Beirut.
Damage from a military confrontation between the followers of radical cleric Sheikh Ahmed al-Assir, in Aabra, outside Sidon in Lebanon.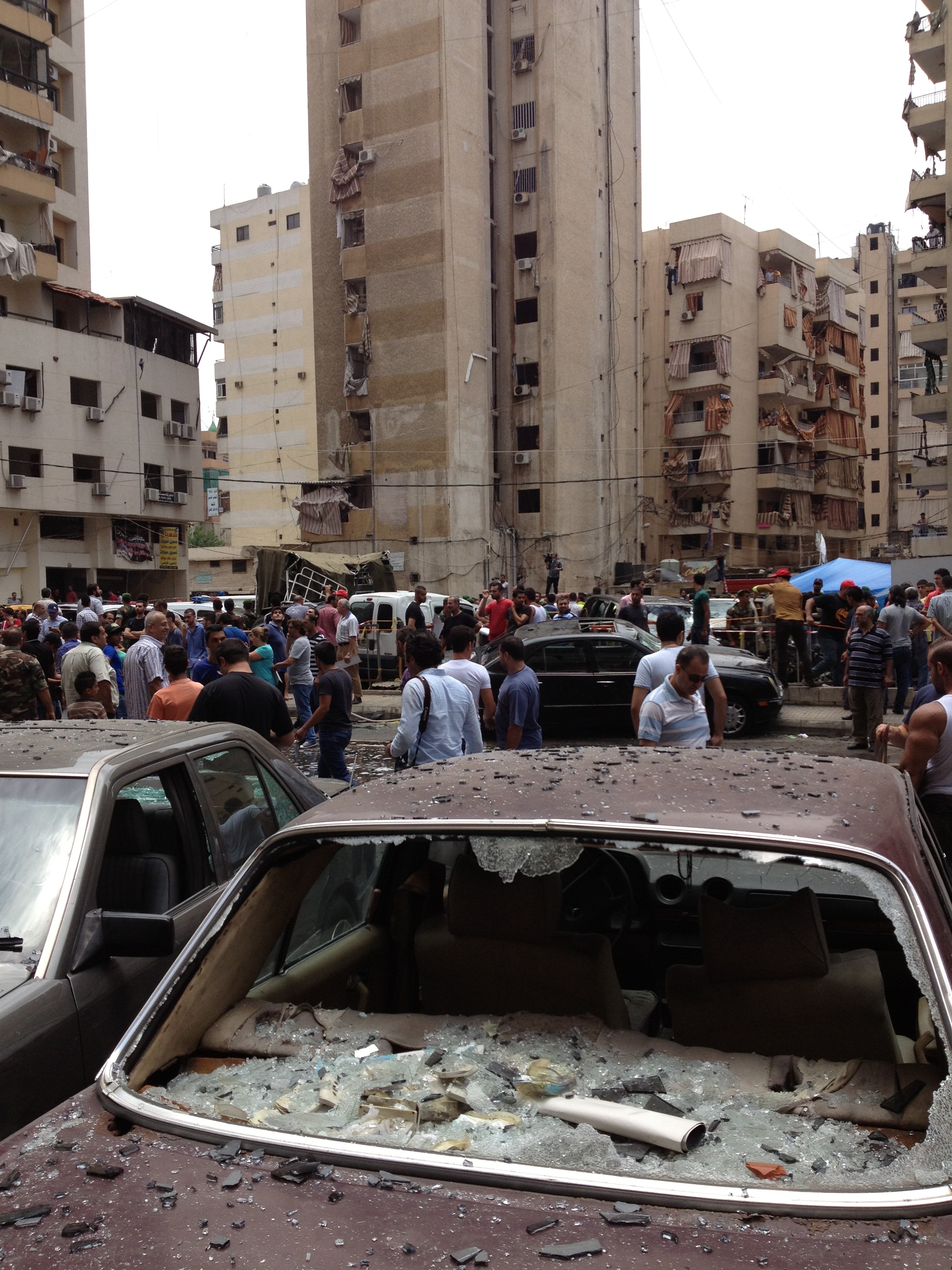 The immediate aftermath of a car bombing in Beirut, Lebanon.
A Hezbollah supporter at a rally for a prisoner exchange between Hezbollah and Israel.